Dirty South Comic Book Cover T-Shirt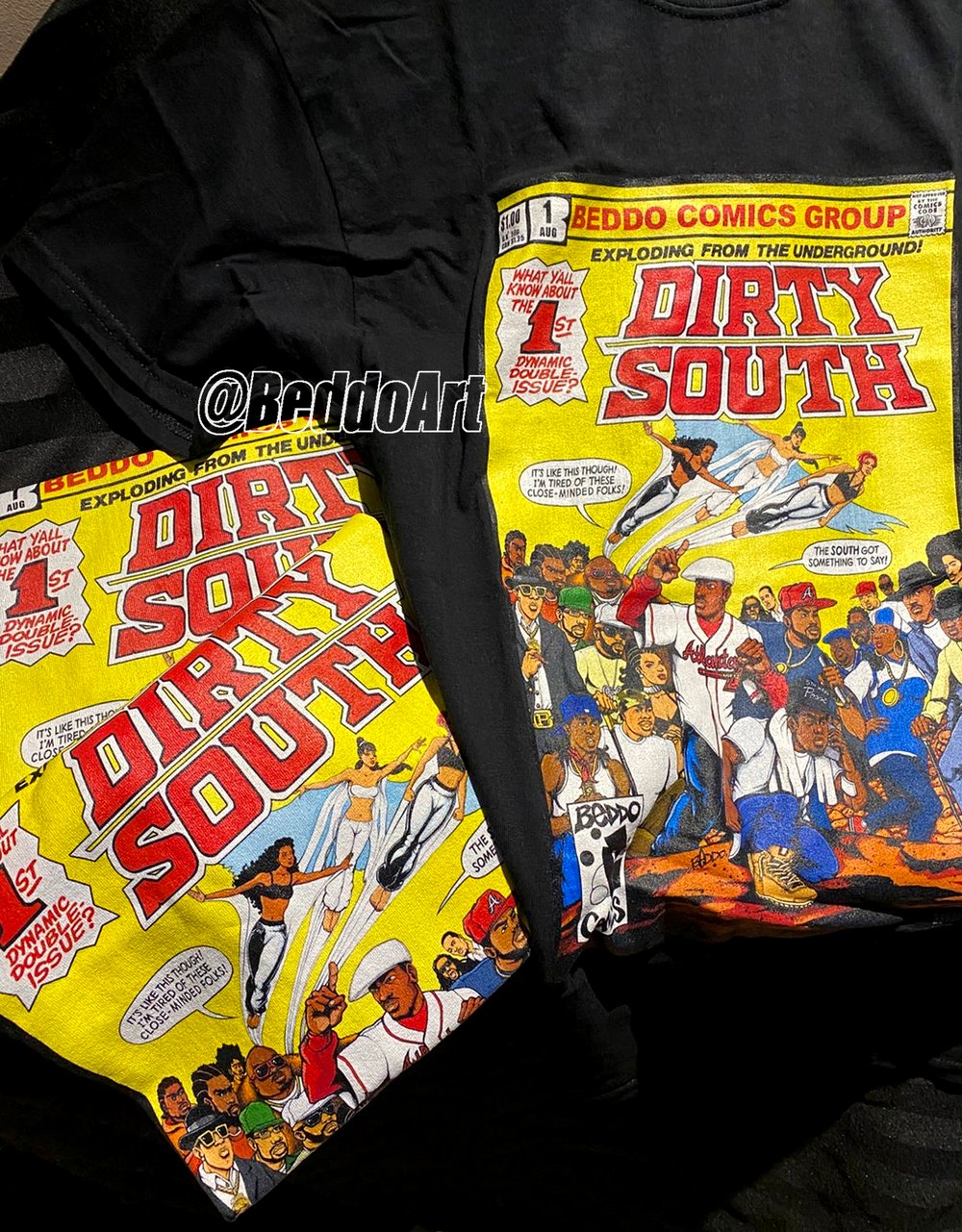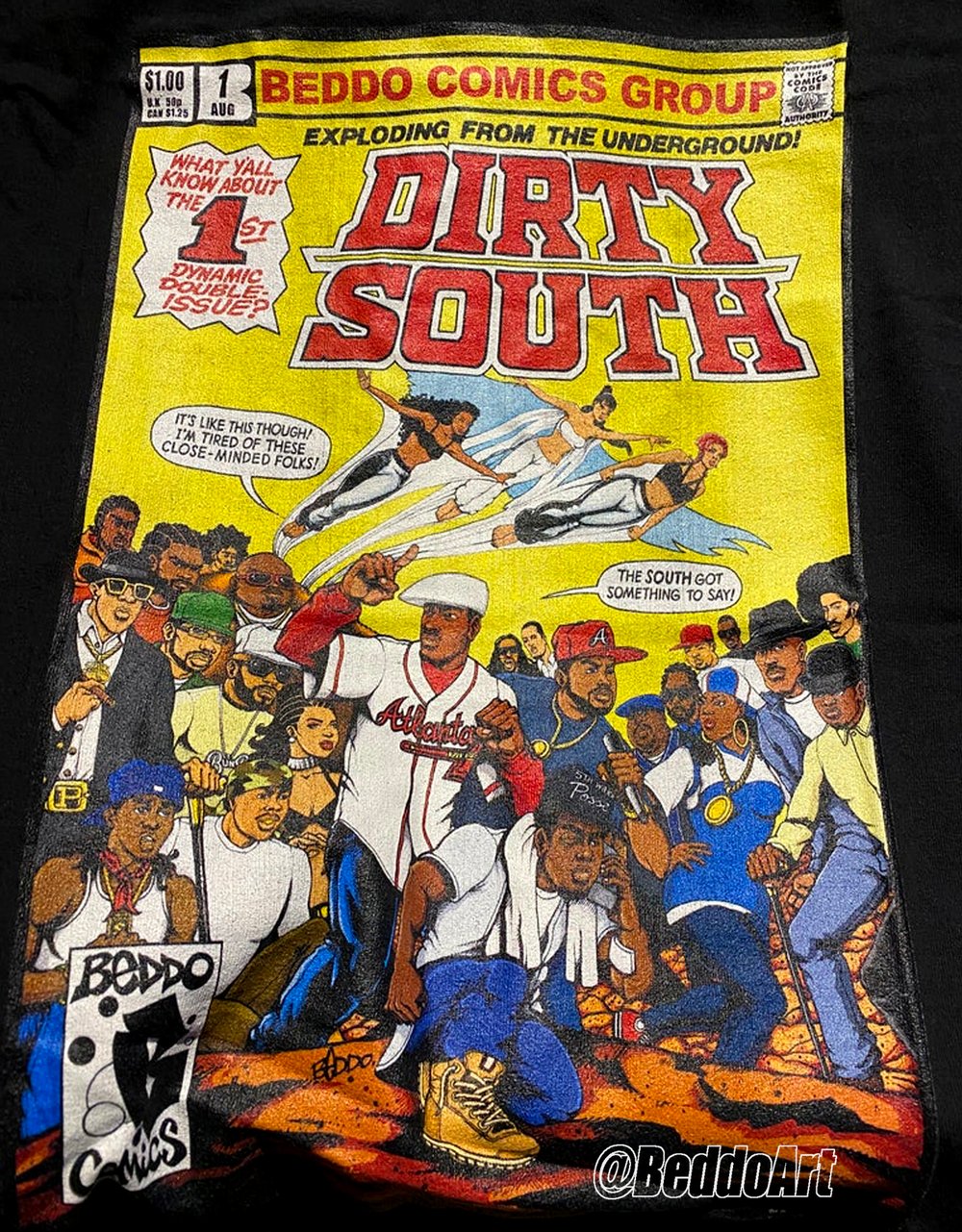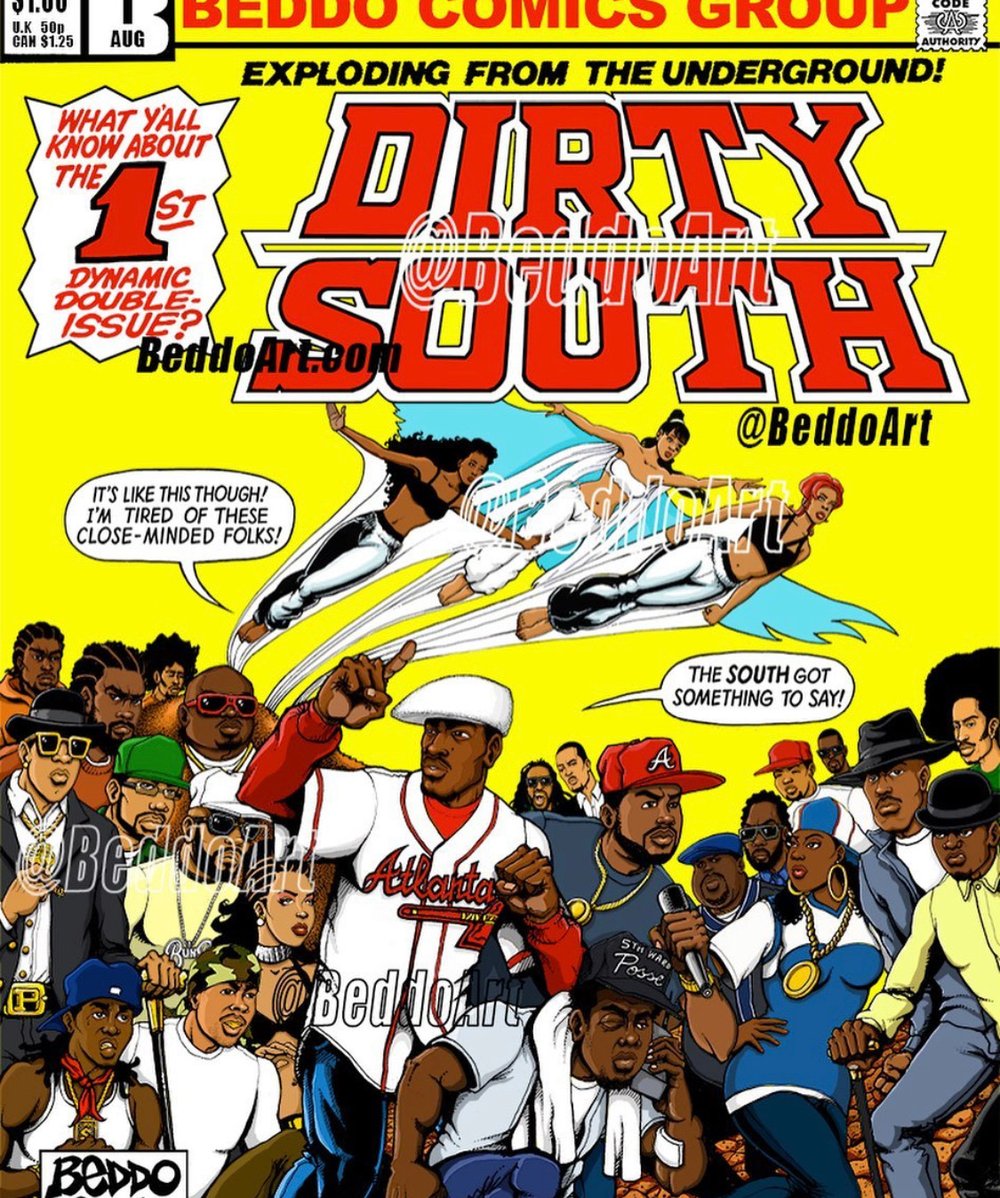 Watchu really know about the Dirty South (Comic book cover T-Shirt by Beddo). The Hot Boyz, Master P, Trina, TLC, Luda and more, all featured in this dynamic T-Shirt. In the words of Andre 3000 "...the South got something to say!" This is a classic comic book cover remix of Alpha Flight #1 by John Byrne.
All Men's t-shirts are 100% cotton made by Gildan.
All Ladies t-shirts are 100% cotton made by ATC Authentic.
This shirt is available in both black and white.
*All T-Shirts are printed with DTG Direct to Garment printing.
*Hang Dry t-shirts, avoid tumble dryer.