illmatic #1 Comic Book Cover T-Shirt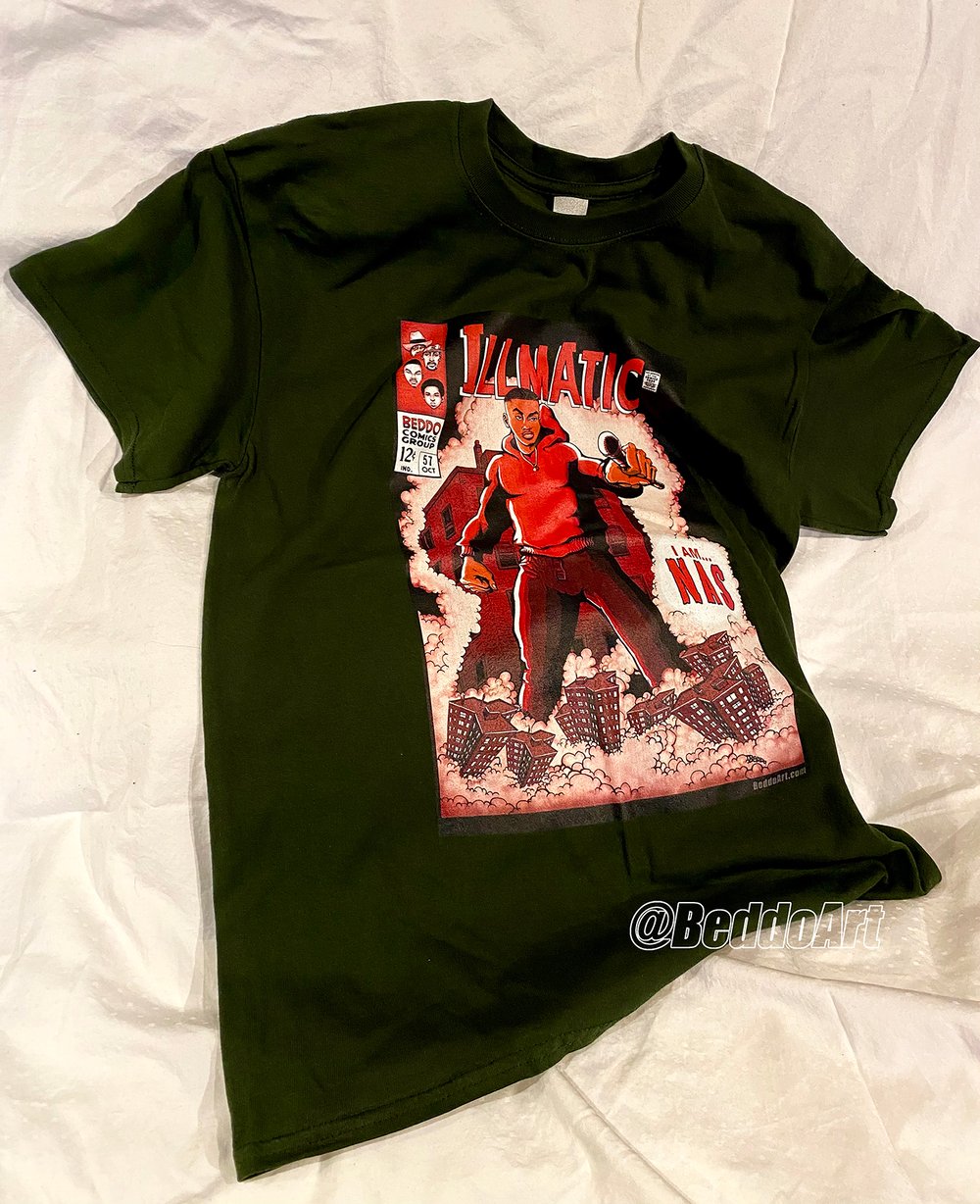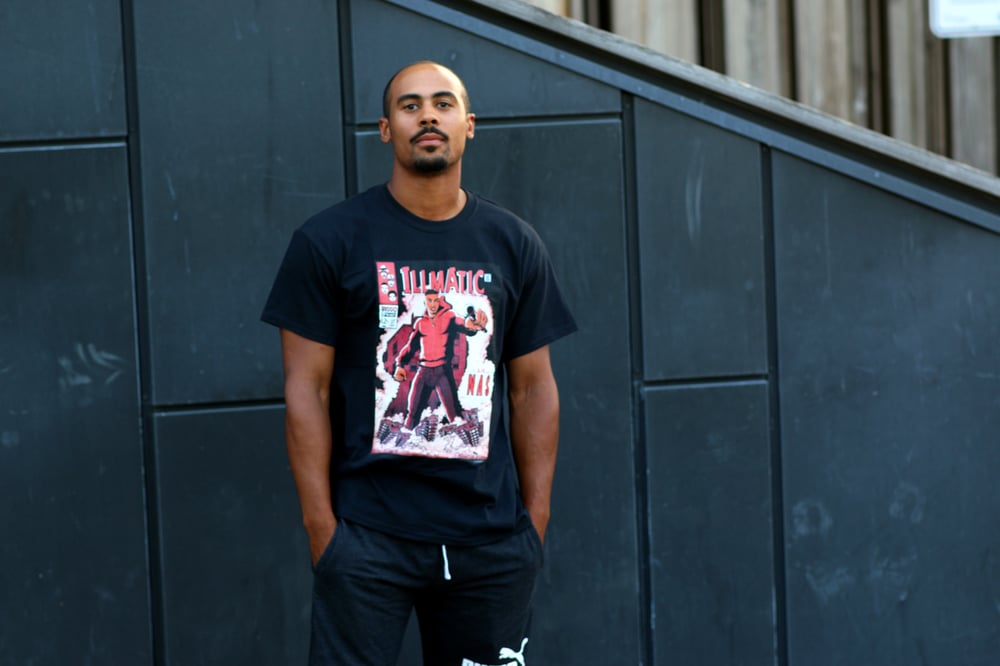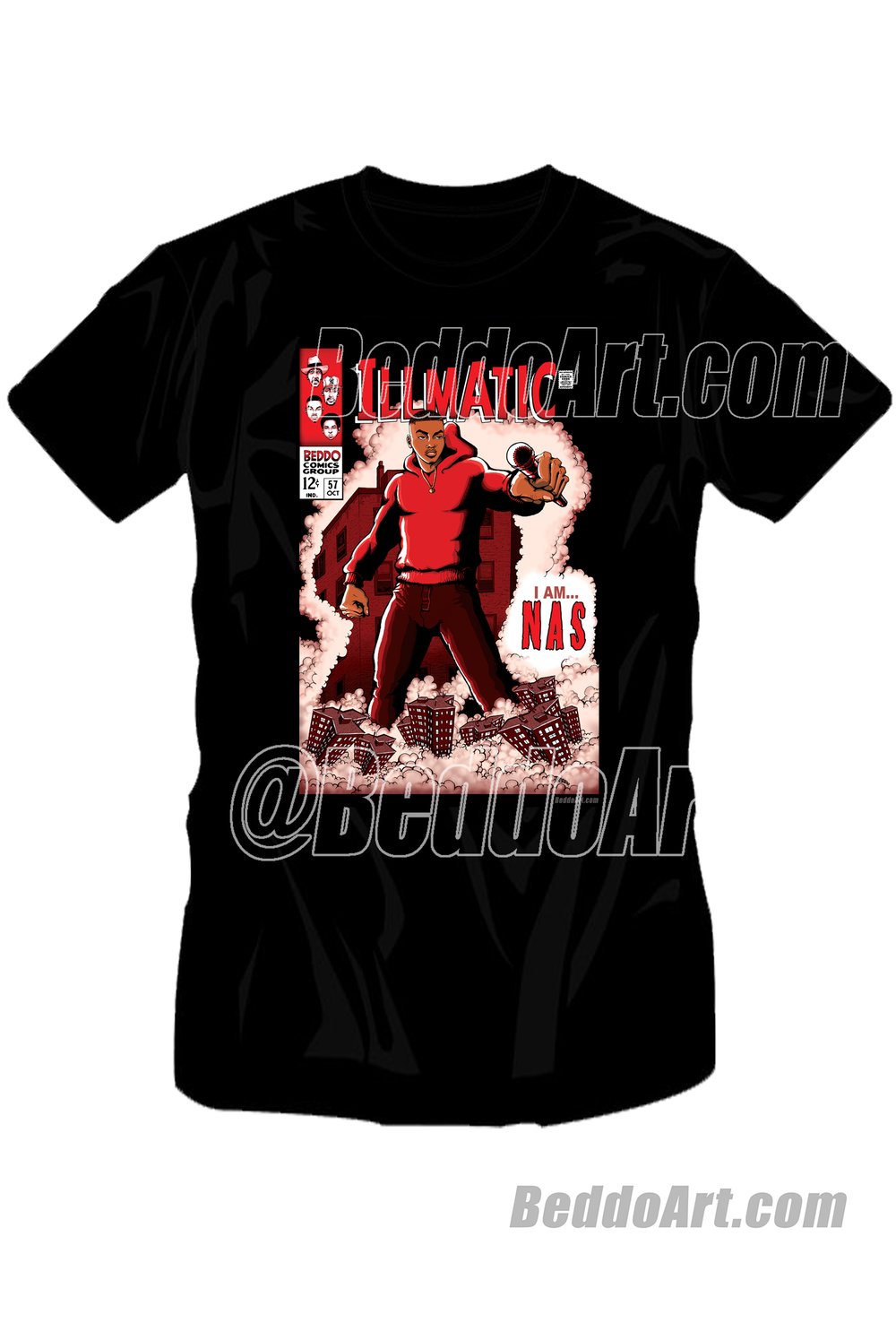 Illmatic; the legendary 90s Hip-Hop album by the then teenage Queensbridge emcee known as Nas. This certified classic featuring production from Q-Tip, DJ Premier, The Large Professor, Pete Rock and more has been called the greatest album debut of all time. 'Nasty Nas' is portrayed in this original piece by Beddo, a remix of the classic 1960's Comic Book cover from Marvel's Avengers #57 - "Behold the Vision" by John Buscema.
All Men's t-shirts are 100% cotton made by Gildan.
All Ladies t-shirts are 100% cotton made by ATC Authentic.
This shirt is available in black, white and green.
*Hang Dry t-shirts, avoid tumble dryer.