TLC #1 Comic Book Cover T-Shirt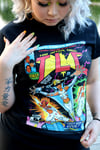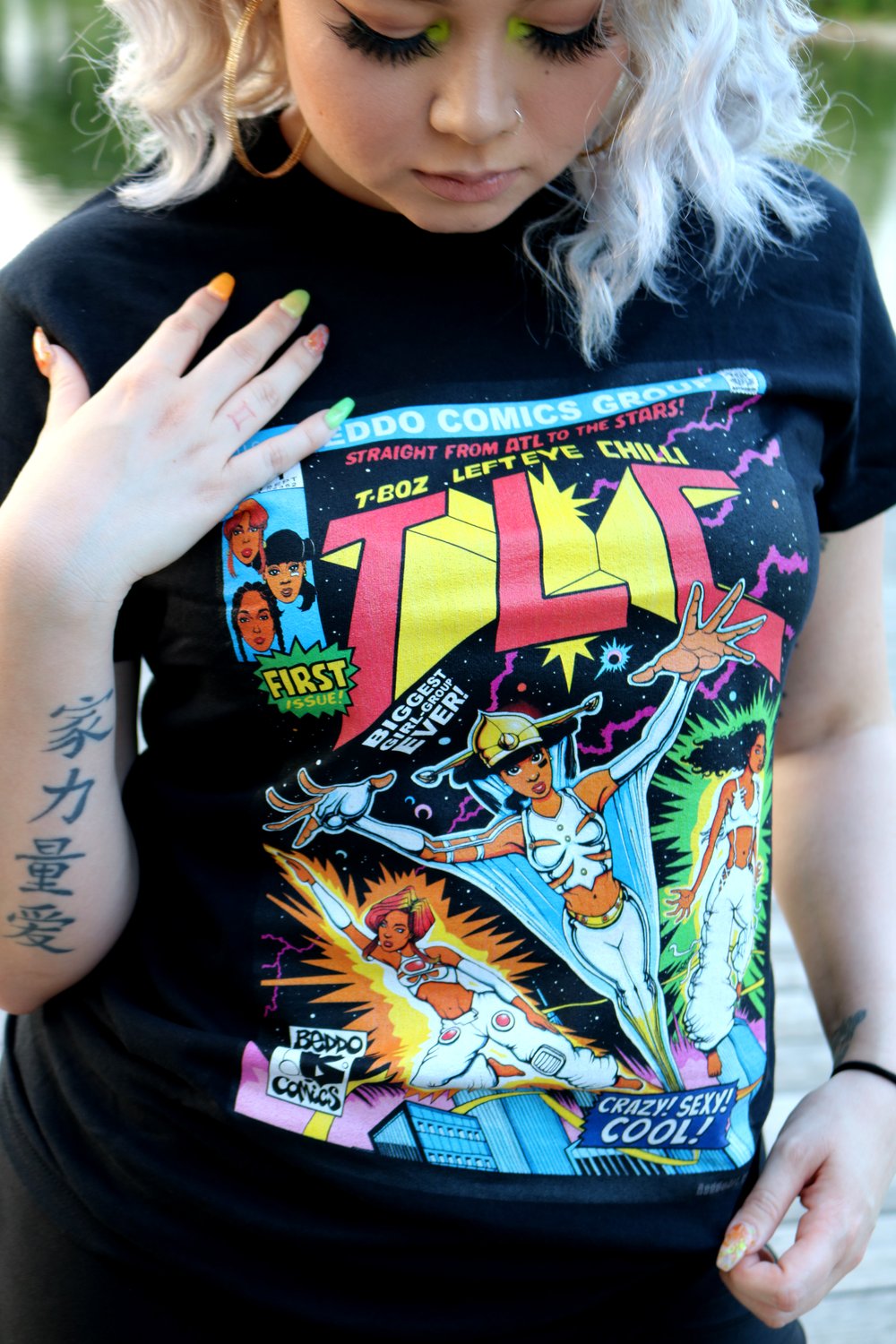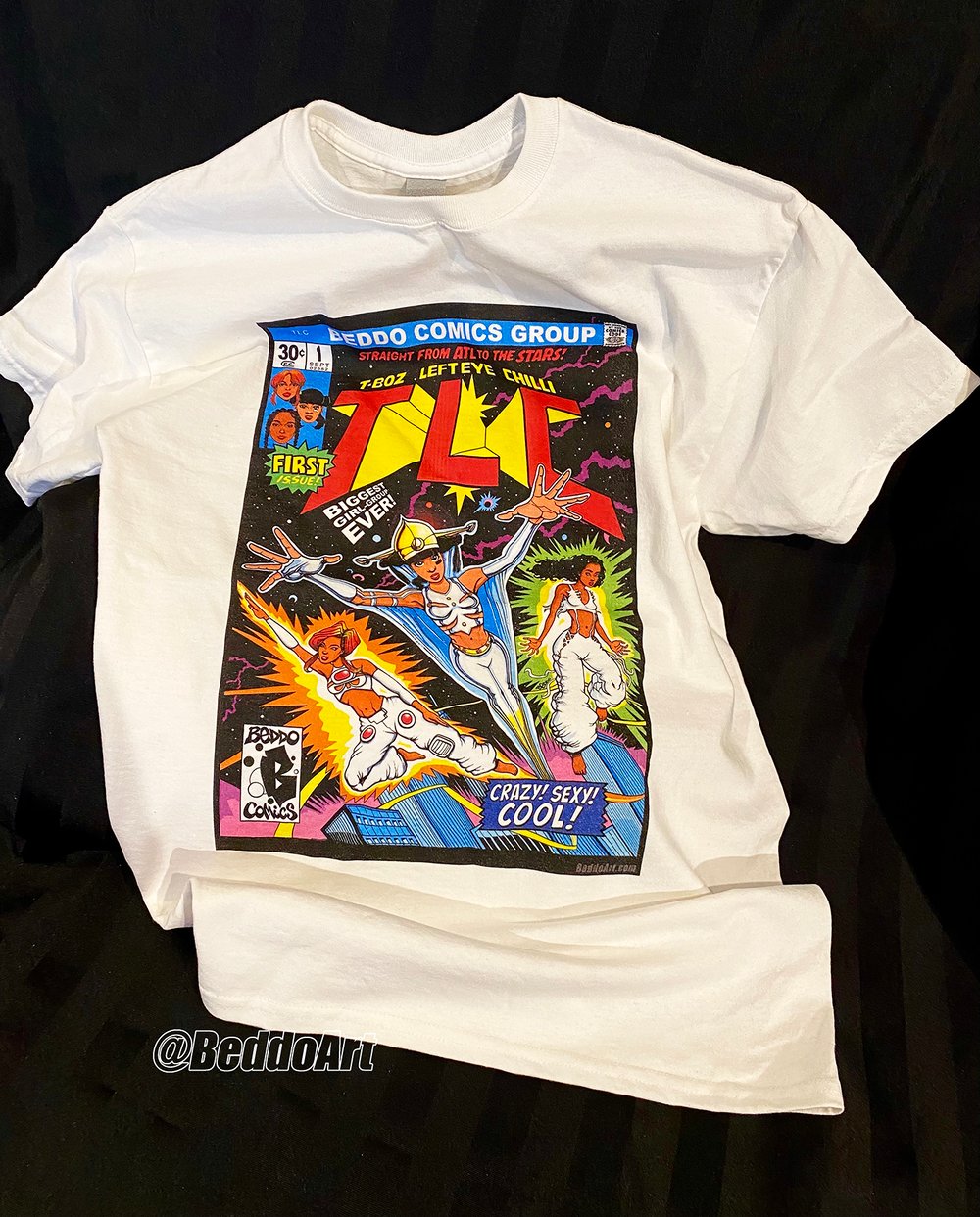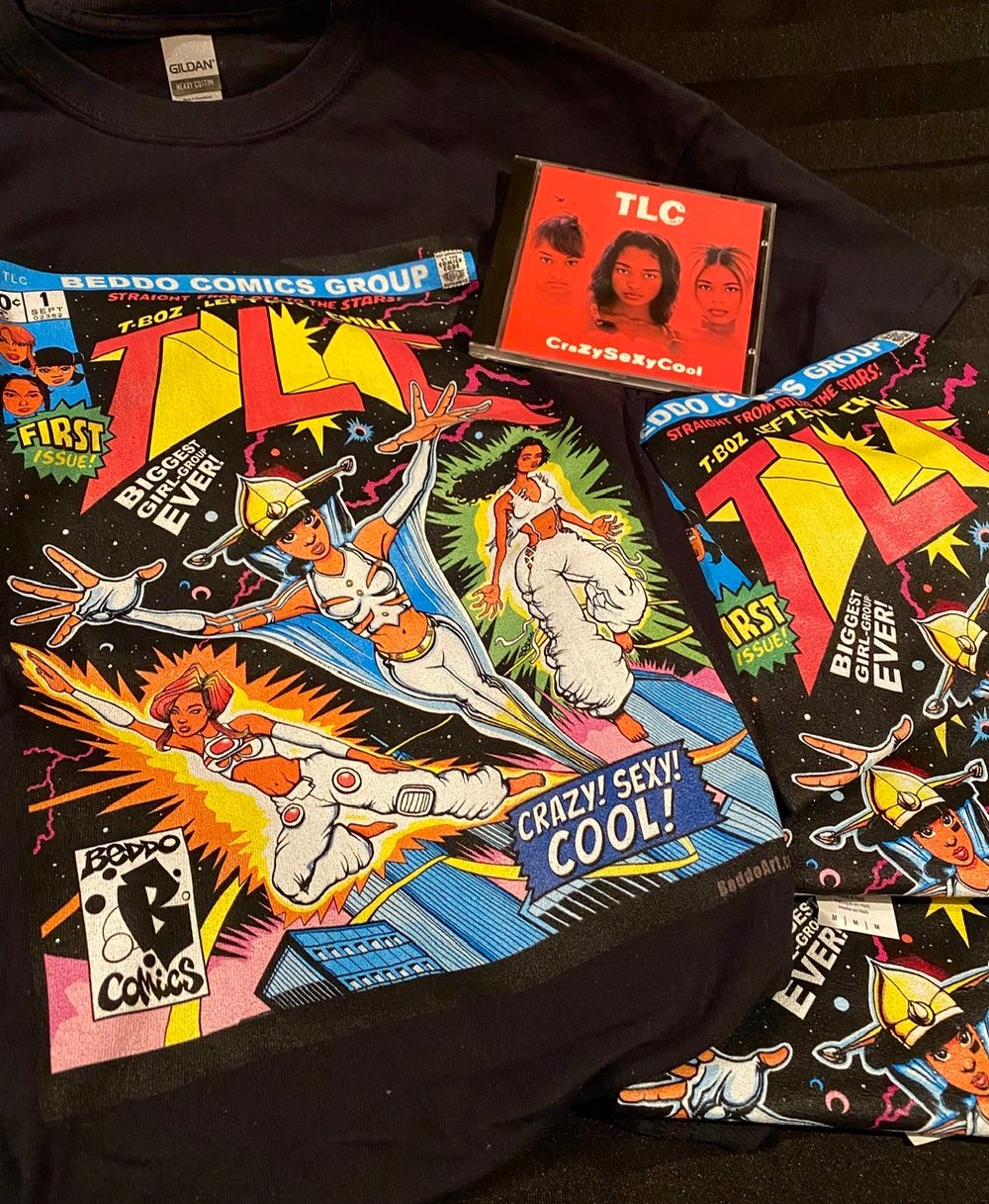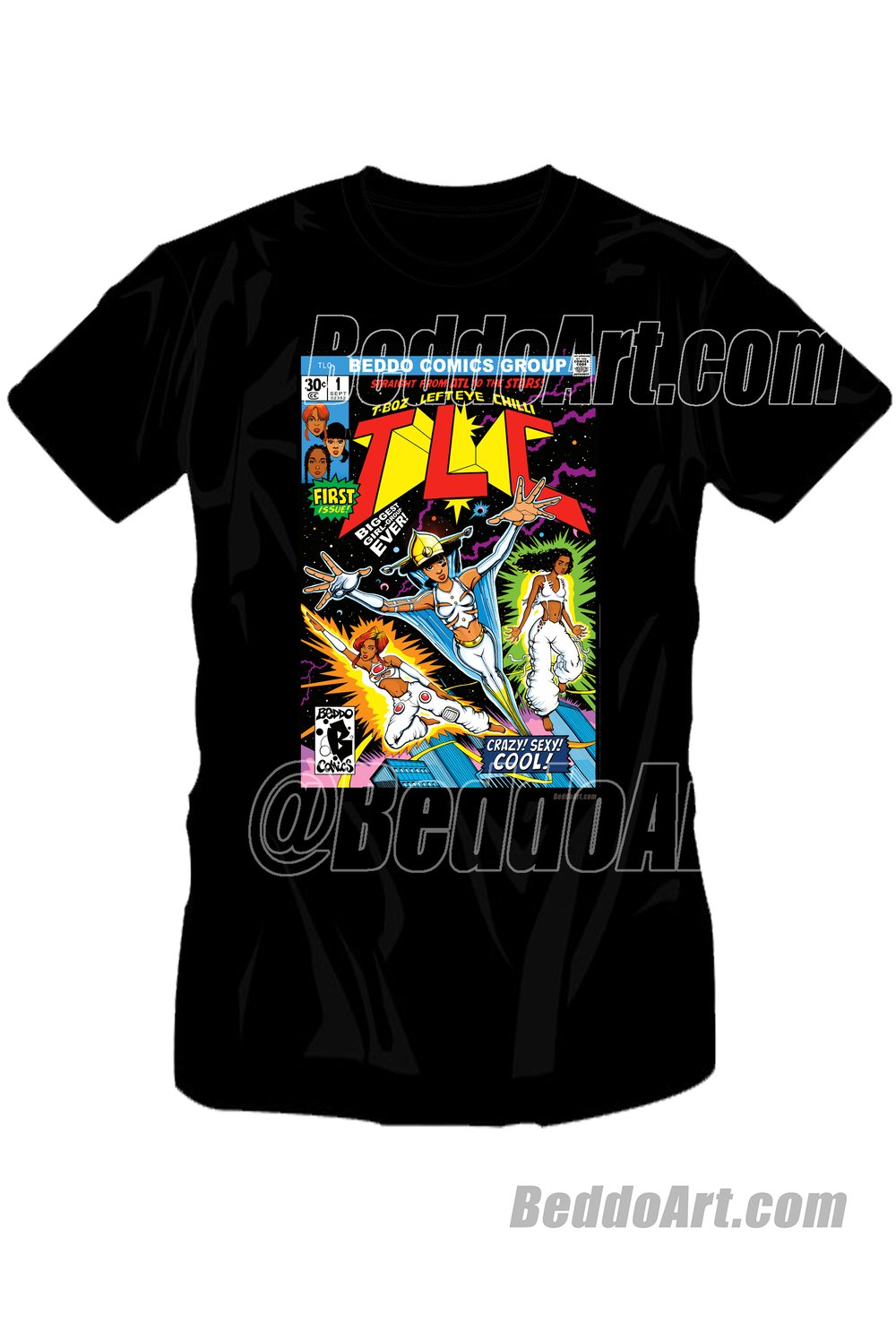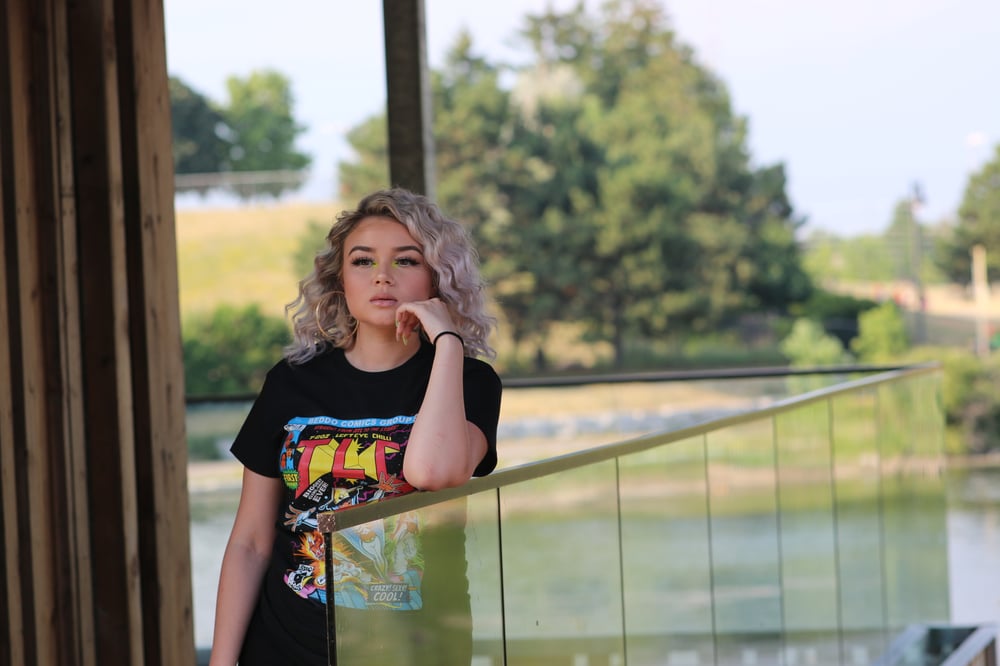 Imagine a world where TLC, the biggest ladies group of the 90's, have their own comic book series. The adventures of three down south girls... Crazy, Sexy, Cool! The Fantastic First issue is immortalized here in this exclusive Hip Hop comic book cover by Beddo.
Classic comic book cover remix of Marvel Comics Nova #1 by John Buscema.
All Men's t-shirts are 100% cotton made by Gildan.
All Ladies t-shirts are 100% cotton made by ATC Authentic.
This shirt is available in both black and white.
*Hang Dry t-shirts, avoid tumble dryer.