Wu Wars #2 Comic Book Cover (PRINT or POSTER)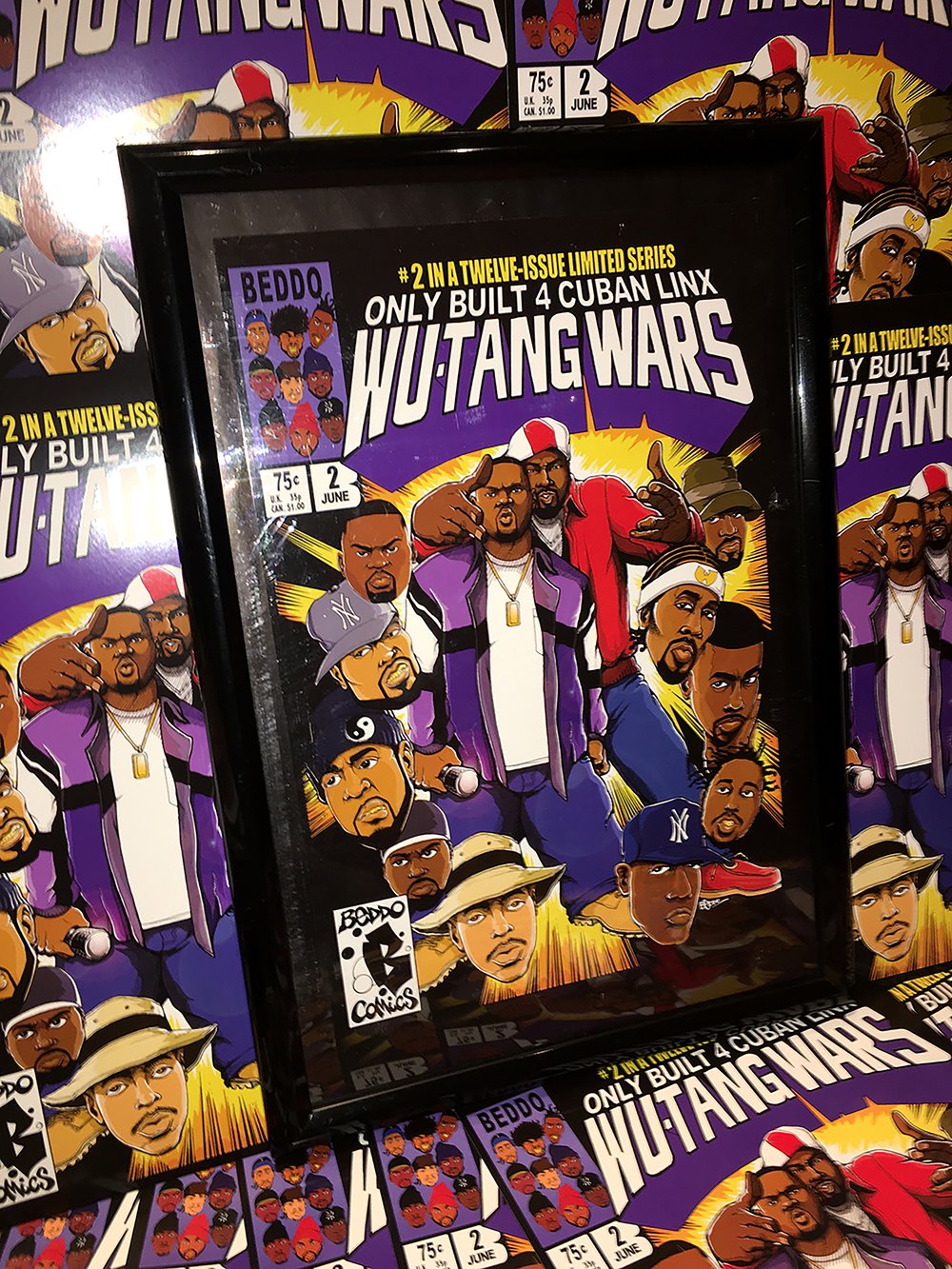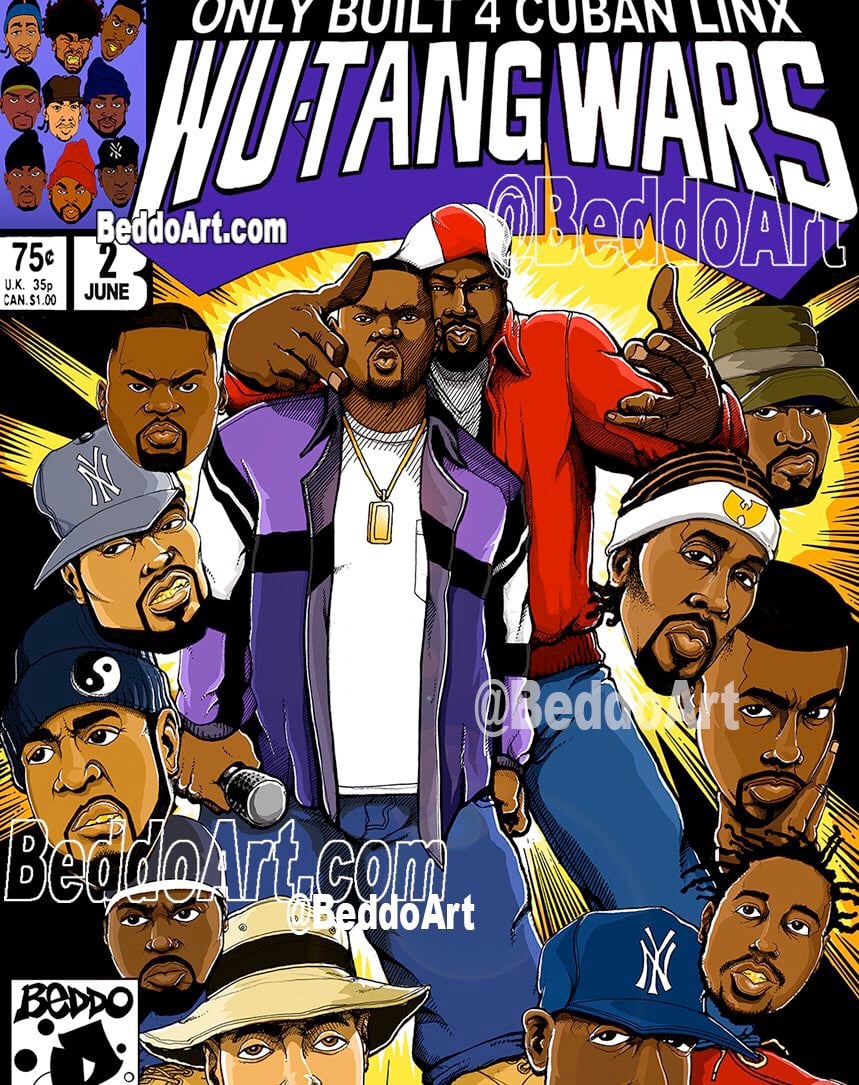 Wu-Tang is for the Children!
With last years documentary 'Of Mic's and Men' on Showcase, the drama 'Wu-Tang - An American Saga' on Hulu and also the 25th anniversary of 'Enter the 36 Chambers' ...it's STILL Wu-Tang all day every day!
This piece is based on my all-time favourite Wu album; Only Built 4 Cuban Linx, otherwise known as 'The Purple Tape'. This Beddo classic comic book cover is a remix of Secret Wars #2 by Mike Zeck.
11 x 16.5 inch PRINT on silk card stock. All prints come personally signed by the artist, and shipped flat in cardboard and bubble-wrap mailer.
/ $35.00
23.5 x 35 inch POSTER. All Posters printed on 8 mil poster paper, come personally signed by the artist, and are shipped in an over-sized Shipping Tube.
Posters are perfectly sized for any 24 x 36 inch frame.
/ $95.00